One of the world's most realistic first person shooters arrives on PC that truly surpasses its predecessor. About a month ago, Impulse Gamer was given a sneak peak of ArmA II and needless to say, we were very impressed from the eye candy graphics to the realistic gameplay, it seemed that the game was a match made in first person shooter heaven. Thankfully... to the glee of PC gamers, ArmA II is now available in Australia and after a variety of intense gaming sessions, I'm pleased to announce that the wait was worth every minute.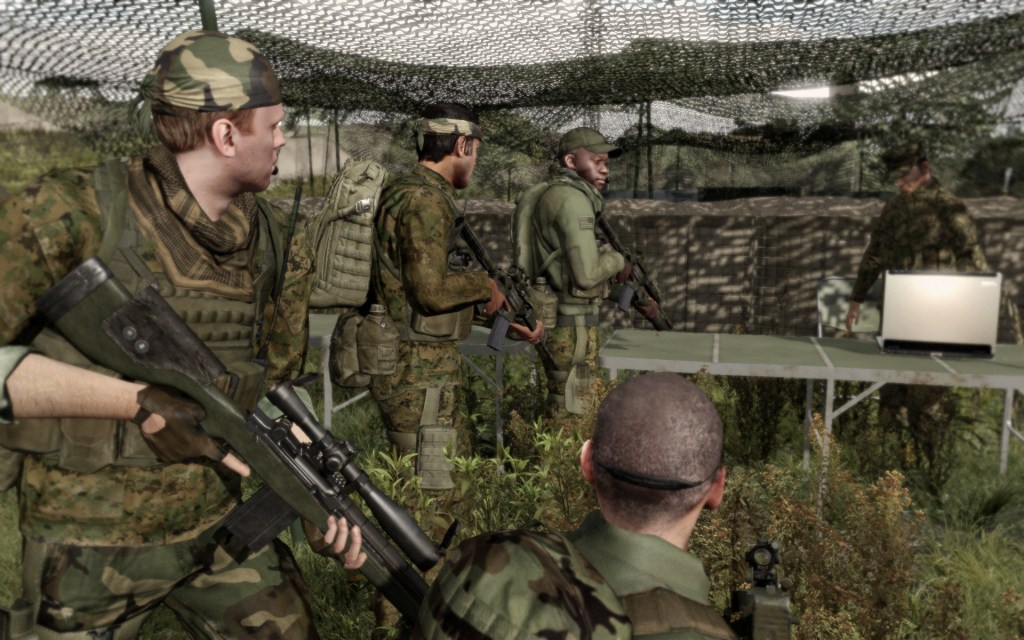 Features
Single player mode with emphasis on resource management and RPG elements the player commands a squad through a story full of twists and surprises

Cooperative multiplayer and team-based large scale multiplayer over entire map for 50 live players

Built-in mission editor allowing player to expand the game beyond original content

Complex weapons simulation based on technologies used in military training and real-world data: ballistics deflection material penetration glowing tracer rounds

Comprehensive library of over 80 fully simulated modern firearms

Over 80 playable vehicles
The game is definitely targeted to the professional gamer who wants to engage in a realistic first person shooter experience. Unlike those science fiction based first person shooters, the gameplay of ArmA II uses realism as the apex of its gaming core.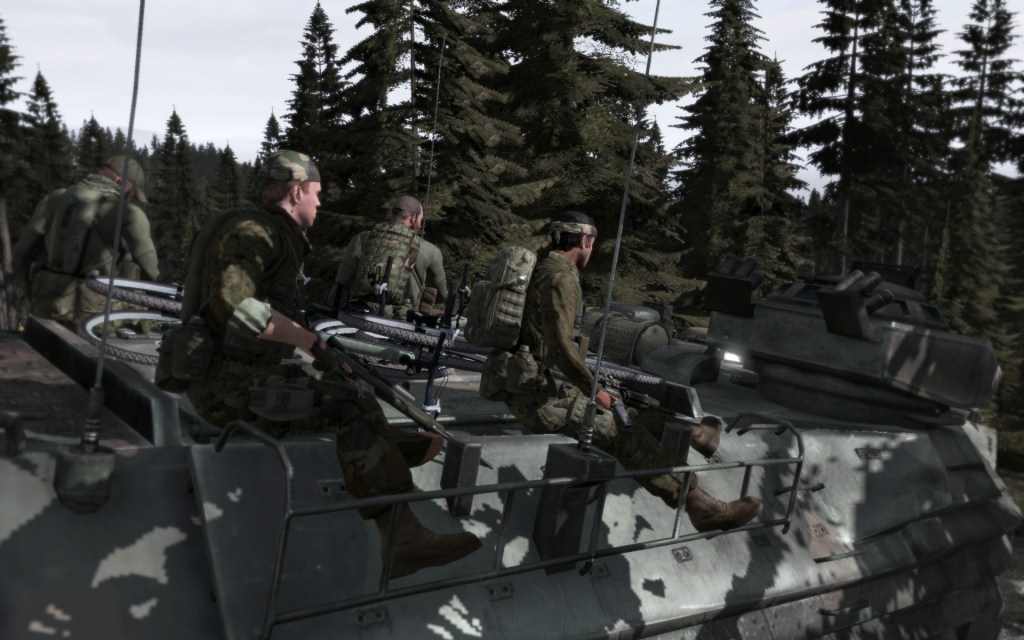 One correct bullet will automatically fell your enemy or if you become injured, your allies can drag you to safety in order to apply medical assistance. The game contains real-world physics from the lighting which influences the gameplay or the environment itself which must be used if you are to survive this deadly war zone.
In terms of the gaming environment, it is huge and I mean really huge, 225 km2 to be exact which I believe makes this one of the world's largest playable environments. And for those who like playing in third person mode, the game accommodates this, including access to a variety of vehicles from tanks to jets that in its essence, this game could be considered the ultimate first person shooter simulation.

The gameplay contains a great single-player mode with AI controlled squad members mirroring real-players. However where the game does shine is through co-op mode which requires each and every players to work as a "team" if they are to successfully defeat their enemies.
Although you can play this game like a traditional first person shooter, your chances of survival are slim, however if you imply strategy and even guile, this will be the edge required to win. It also makes the game more entertaining due to the realism of the game. Sneaking around buildings and listening to the sounds of your enemy is at times a surreal experience because of how you are drawn into the game.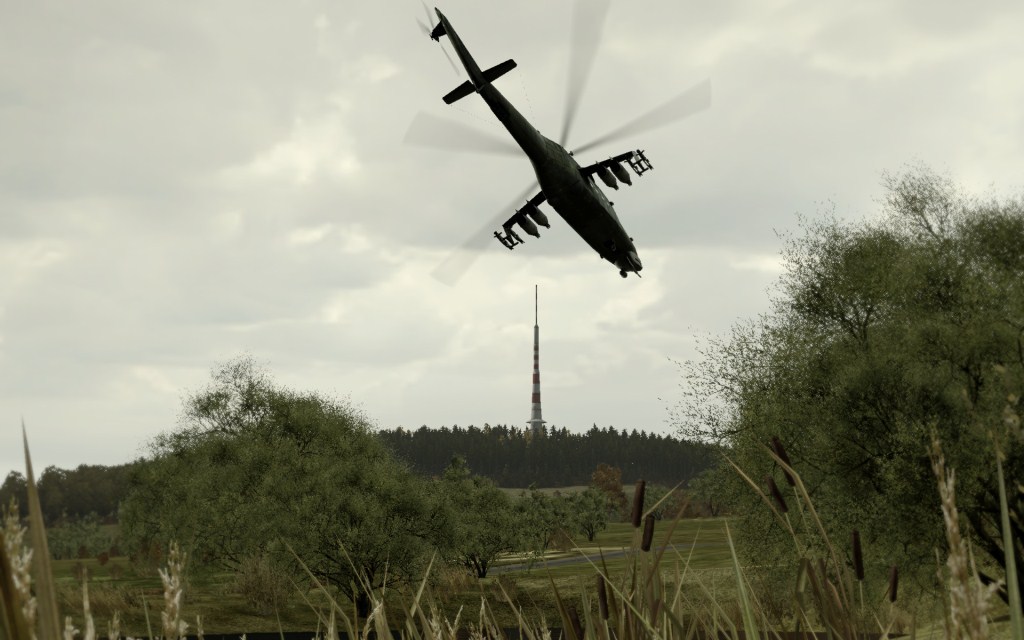 Fortunately If do feel a little overwhelmed, the title contains a "boot camp" to teach you the basics of the game before taking your first shot at live enemies. Another interesting feature is the armory which allows you to check out all the different weapons in the game with their pros and cons that is a great resource to the player.

The single-player campaign mode is set in the fictitious country of Cernarus, a European country that is in the grip of war and your elite force has been summoned by NATO to duty. Your job is not simple as it seems as you really don't know who the enemy is as you attempt to bring an uneasy alliance to this country.
This also ensures that the single-player mode can be played a variety of times as depending on who you assist, it will play out differently. One minute who was your ally may become your enemy which definitely some great story telling from the developers.
By selecting your character for the game, you need to work hand-in-hand with the other members of your team which means watching their back and watching yours. Each of your army buddies has their pros and cons which will influence how the game is played out. The developers have added some interesting personalities to your team mates, giving some dialogue and "life" to the experience. Although some of the dialogue is clichéd, drawn-out and at times forced, the majority suits the genre quite well.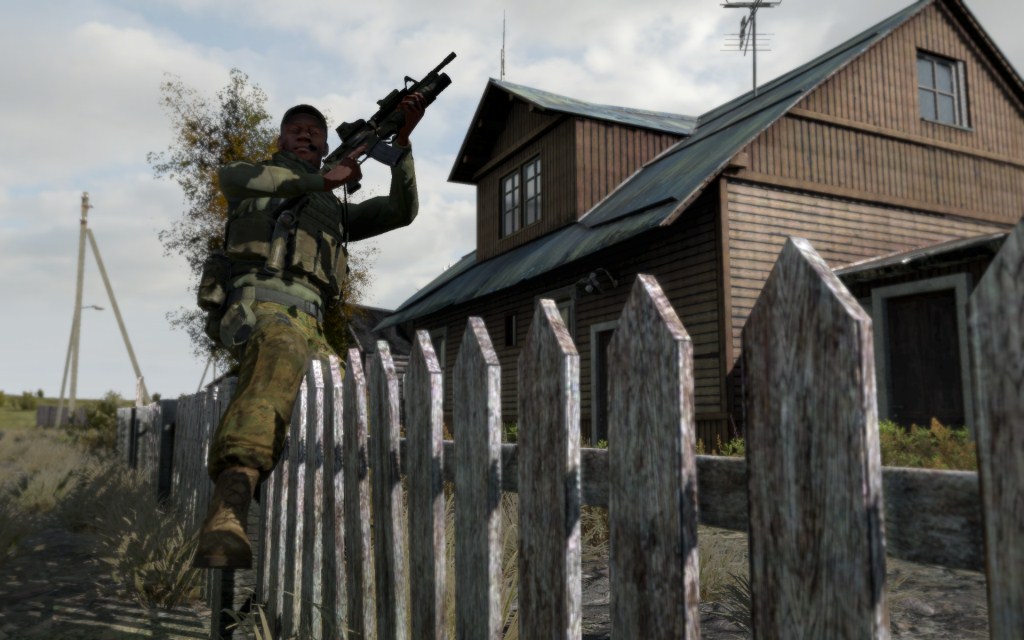 The number of missions in the game is 12 which are quite diverse and allow you to become fully immersed as Team Razor, the fictitious military team that you are part of. Even better is that each of the four members in your team can be played the gamer, ensuring for some interesting prospects. Swapping between team members during the missions is not new but does assist in the overall enjoyment of the game.

Although your squad members are quite realistic in terms of how they navigate and encounter the enemies, your foes have also received an impressive upgrade. I remember in the first 30 minutes of the game that the enemies were using the gaming environment to their advantage, when I did manage to find one in the open and start firing, he actually ran for cover and then started to strafe. Also, the sounds of bullets will alert enemies, so you need to be careful with your ammunition as at times it proves as a beacon to your foes.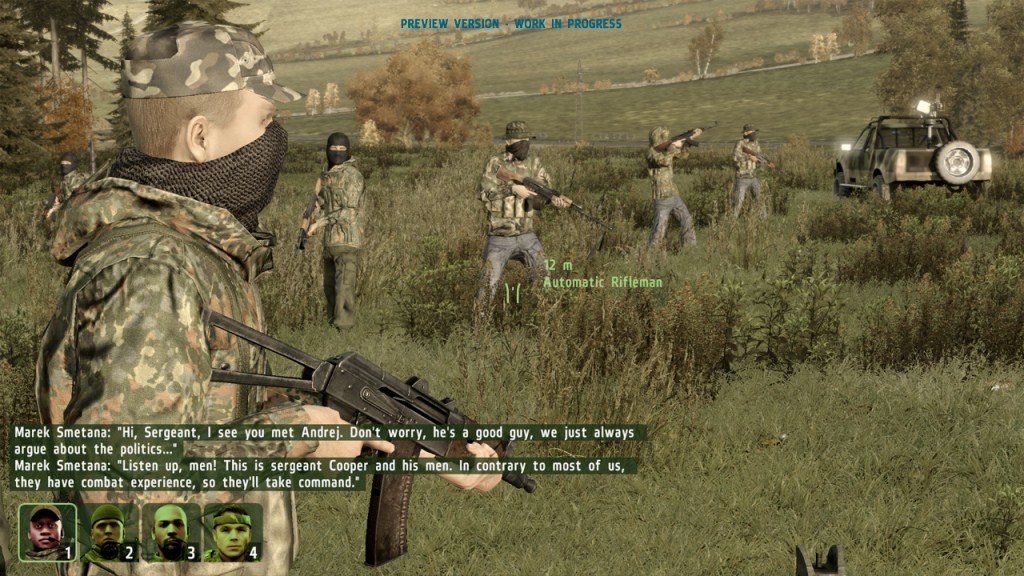 The control system of ArmA II uses the standard keyboard and mouse, although FPS devices are compatible with the game. The mapping is good and if you have any issues, these can easily be remapped for improved gaming. If you're familiar with first person shooters, you should have no issues in mastering the controls.
In relation to weaponry, the weapons in the title are quite varied and diverse with just about everything included. There are over 70 weapons available to the player and best of all, each handles differently than the other. My favourite weapon is definitely the sniper rifled, followed by the rocket launcher which makes a huge mess… very cool!

Once you have finished the single-player campaign mode, ArmA II contains a brilliant multiplayer mode which is thoroughly realistic. Playing online is definitely more fun than the single-player mode and it offers a variety of gameplay options, ensuring that nothing becomes too repetitive. Another impressive feature is the ability to create your own missions via the powerful mission editor.
Graphically, the title is probably the best looking first person shooter game that I have seen on the PC in quite some time. The attention to detail is unparalleled, especially in terms of the gaming environment. From a variety of special effects to realistic lighting, this game is pure eye candy that does come at a cost. The specifications are the following, although I would recommend something a little bit more powerful than the minimum specifications to run this game at full detail.

Minimum specs:
Dual Core CPU (Intel Pentium 4 3.0 GHz, Intel Core 2.0 GHz, AMD Athlon 3200+ or faster)

1 GB RAM

GPU (Nvidia Geforce 7800 / ATI Radeon 1800 or faster) with Shader Model 3 and 256 MB VRAM

Windows XP

DVD (Dual Layer compatible)

10 GB free HDD space
Recommended specs:
Quad Core CPU or Dual Core CPU (Intel Core 2.8 GHz, AMD Athlon 64 X2 4400+ or faster)

2 GB RAM

GPU (Nvidia Geforce 8800GT / ATI Radeon 4850 or faster) with Shader Model 3 and 512 MB VRAM

Windows XP or Windows Vista

DVD (Dual Layer compatible)

10 GB free HDD space
In Conclusion, ArmA II definitely delivers in terms of realism, graphics and gameplay. It adds a few new features to this genre and if you're looking for a truly realistic military experience, than this is definitely the game for you. A gripping single-player campaign and engaging and addictive multiplayer, ArmA II shoots and scores!