Impulse Gamer chats with Masterchef Australia's Billy Law about food, the judges, chocolate and everything else in between. Welcome to Impulse Gamer Billy!
You are obviously quite passionate about food, when did this passion begin?
I grew up around food in Malaysia. Ask any Malaysian, we all obsessed with food. But when I moved to Australia in 1996 to further study, that's why I started cooking for myself and fell in love with it.
How did you make the transition from Web Designer to chef?
I am not a chef, well not yet. After 14 years of sitting in front of computer 24/7 resizing web banners, pixel pushing till 2 or 3am, it simply no a dream job anymore. I took the risk, left my old life behind and entered Masterchef. Best decision ever, I haven't looked back since.
Who is your greatest inspiration when it comes to food?
Mum comes first, always learn mum's home cooking first before trying something more challenge or fancy. But I always inspired by Heston Blumenthal with his mind blowing creativity and put fun into food.
What is the best thing about cooking?
Best thing about cooking is you get to eat good food that's prepared with your own hands, and not through a machine!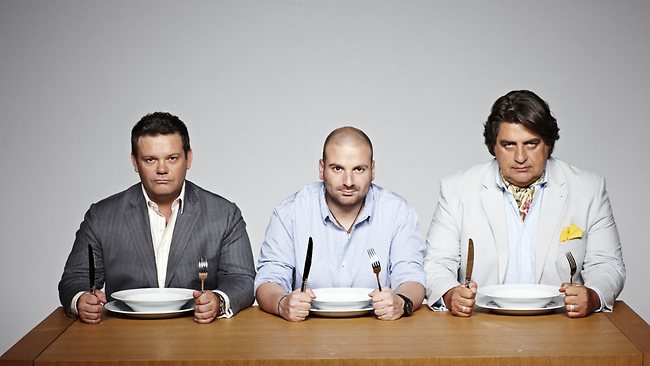 2.
Gary, George and Matt... Who was the most intimidating Master Chef Judge?
Matt, no doubt about that.
Who was your favourite judge?
I like Gary, he is a good mentor, always there to help and give advice.
If you could create your own mystery box for Gary and George, what would it include?
Rabbit, chocolate, anchovies, mango. That will screw them up!
Has your time on Master Chef helped you in furthering your career in food?
It opens a lot of doors for me to further my career in food. A lot of people already know who I am pre-Masterchef through my food blog, A Table For Two, I guess my blog is a good background to prove my passion towards food are genuine and I am not on the TV show just for fame.
Which Celebrity Chef was the most influential during time in Master Chef?
Marco Pierre-White. To have him shaking my hand thanking me for a good lunch service serving the best pork belly was simply the best moment for me during my time in Masterchef.
Who was the most challenging contestant?
Challenging? You mean 'the most competitive contestant'?
Which contestant did you get along the best with?
I got along well with Peter, Craig, Adam, Kumar, Sun, Hayden, Michael and Alana.
Butter? Mana from heaven or a cholesterol nightmare?
Mana from heaven!
Why do you think people are so wary of butter?
Because they don't know how to eat sensibly.
You were named the "dessert king" in Master Chef, what is favourite dessert?
Anything to do with Chocolate, the fudge-ier the better!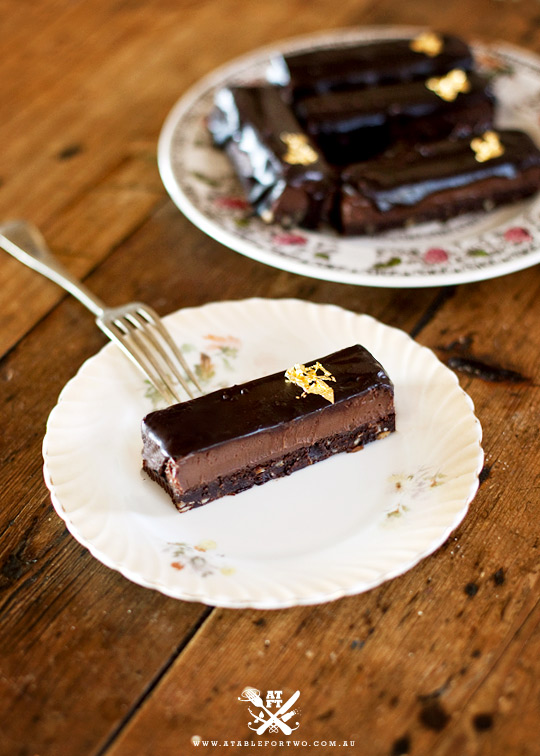 3.
Check out Billy's recipe for Deadly Chocolate Délice
www.atablefortwo.com.au/2011/08/10/deadly-chocolate-delice/
Can you give our readers your quickest and easiest dessert to make?
Macerated strawberries with whipped mascarpone and chocolate sauce, can't go wrong with that
What food do you eat most often?
I still cook and eat mostly Asian food, Malaysian food to be exact. Old habit, can't change!
How do you spoil someone with food?
Cook his/her favourite dish. Make sure there is chocolate. :)
What is your favourite take-away food(s) if you have one?
Fish n Chips. Love them! We have good fish-n-chip shops here in Central Coast.
If you were stranded on a Desert Island, what three items would you bring?
A chicken (that can lay eggs), a spear (I can catch fish), fire
How does Bill relax?
Dinner with friends, road trips or travels always help. Not really relaxing, but take my mind off work is all I need really.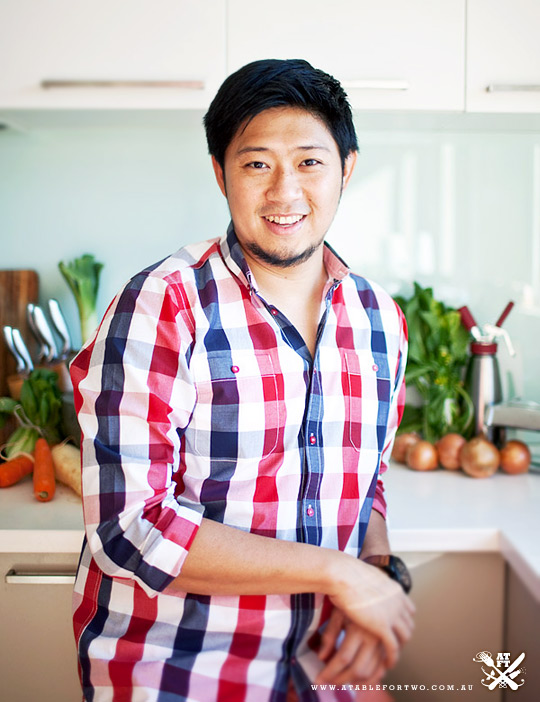 4.
Are you a gamer? If so, what games are you currently playing?
Words with friends, play me: atablefortwo
Seen any good movies lately?
Little white lies. Beautiful movie.
Describe your perfect restaurant...
Can't really tell you because that will reveal the secrets of my future dessert bar! :)
Why should people bookmark www.atablefortwo.com.au?
Because that's where food people hang out! ;-)
Lastly, what advice would you give people interested in starting a career in food?
Do it with passion, not for fame or money. If you love what you are doing, your passion will translate to plate, fame and money will come your way.
That's what I believe anyway.
Thanks for your time Billy. Don't forget to check out Billy's Food Blog at atablefortwo.com.au.
1. Photo Sourced: www.masterchef.com.au
2. Photo Sourced: www.masterchef.com.au
3. Photo Sourced: www.atablefortwo.com.au
4. Photo Sourced: www.atablefortwo.com.au